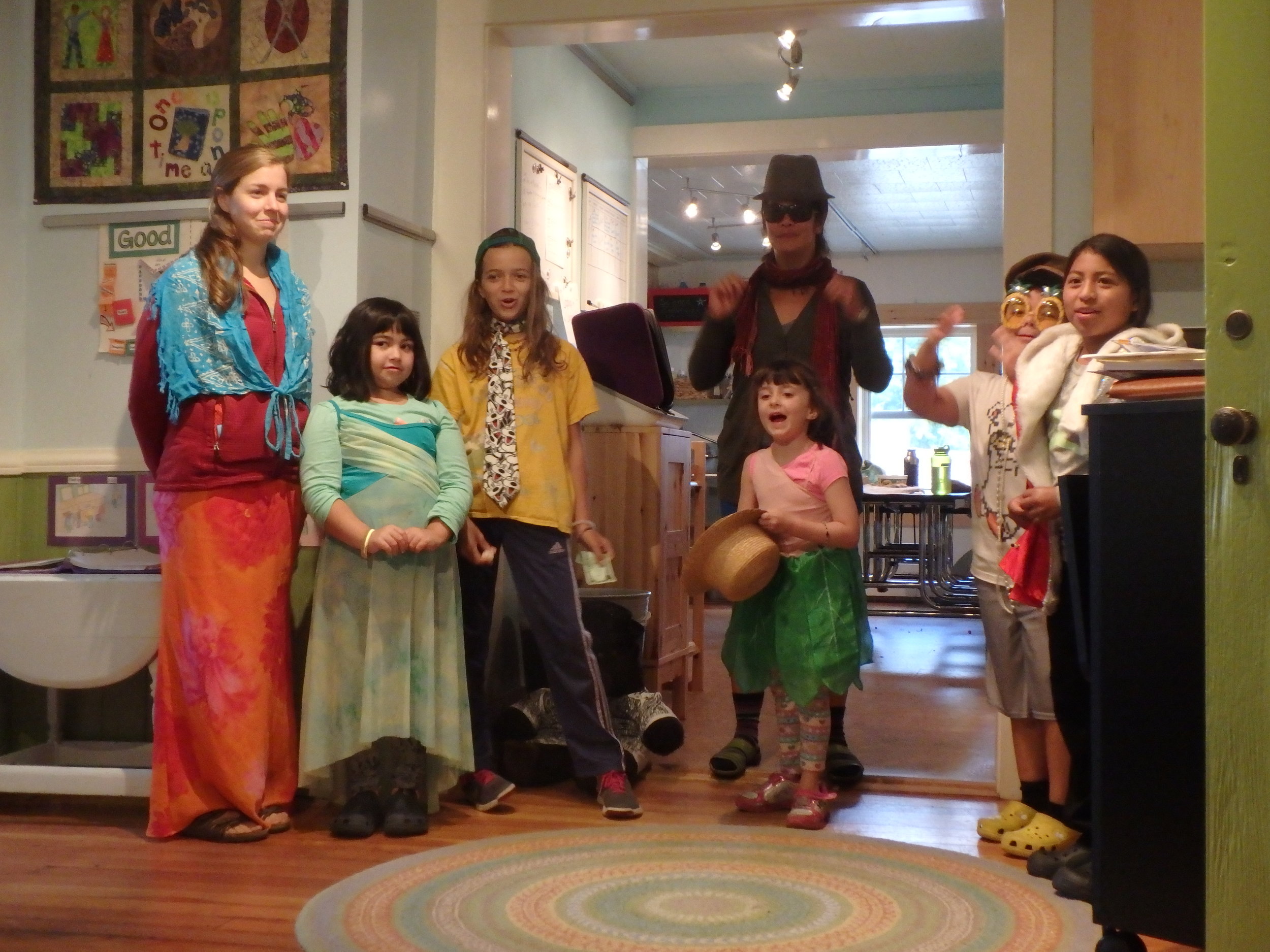 included dress up, insect identification, Legos, capture the flag, tag, climbing trees...
Each student worked independently to design a magazine cover and write an article about their future selves.
Our four middle school students worked to solve the mystery of the Four 4's...
Our first week of school at Woodland was filled with the sounds of laughter, new students and activity. The students moved into their lockers and cubbies, made personalized name tags for their own spaces, named each of the school rooms, brainstormed School Rules and Journey topics, worked on magazine articles about themselves, hiked Artists Bluff and Bald Mountain, and filled both the indoor and outdoor spaces with games and giggles! While some students played with Legos, others investigated our collection of magnets exploring the effects of attraction and repulsion. Some students chose to create drawings with markers and pencils while others explored using charcoal and pastels. We celebrated a birthday and the addition of four new students to the Woodland community. Thank you for a great beginning to what will be a wonderful year!