After sanding and sanding and more sanding, this group of students took their rifles out for a spin on the farm! It took a few days of hard work and attention to detail to turn out these Wild West rifles. After all the hard work, this group of boys also worked equally hard at pitching in to clean up the woodworking porch, drag things to the farm burn pile, and make sure tools were properly put back in their places.
Tye organized and led an offering as we experienced the first of three Kickball Wednesday's at Woodland! Eleven students went to an open field in Littleton and played kickball for an hour and a half. Some were new to the sport and learned from the older students, while others have played many times in the past. Other Free Choice activities this week included Track and Field practice, Positive Tracks, and Farm to Table. We are enjoying spring at Woodland and taking full advantage of the mild weather!
The Older students are busy finishing up projects and preparing for Graduation in June. Ori volunteered to design the invitation for Spring Gathering and Graduation while Leo volunteered to create the Passport used by all visitors and guests the day of the event. Tye is fabricating a cosplay weapon and the work on Cole's hoisting engine model continues. Mark your calendars for Saturday, June 9th, 3pm-6pm!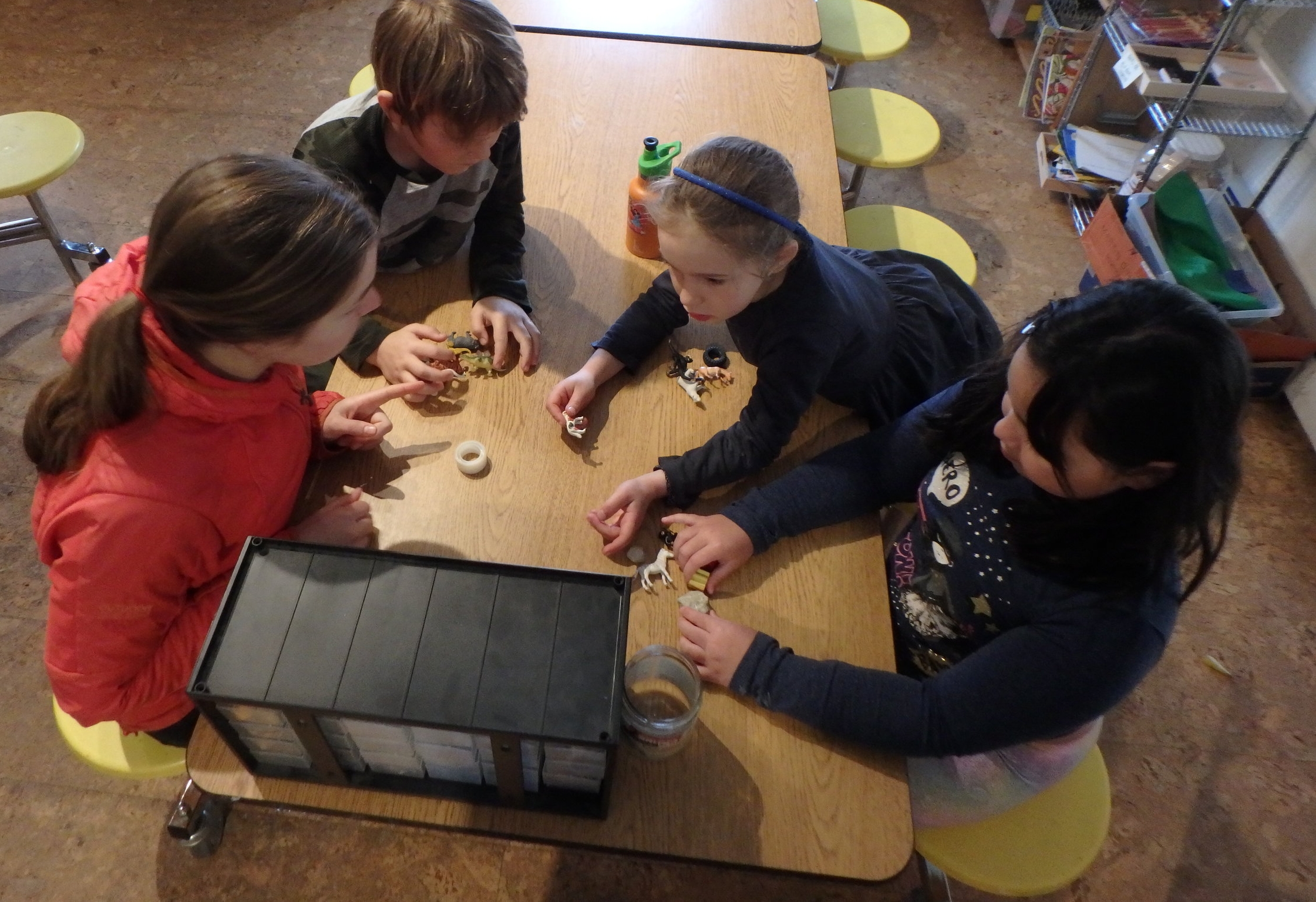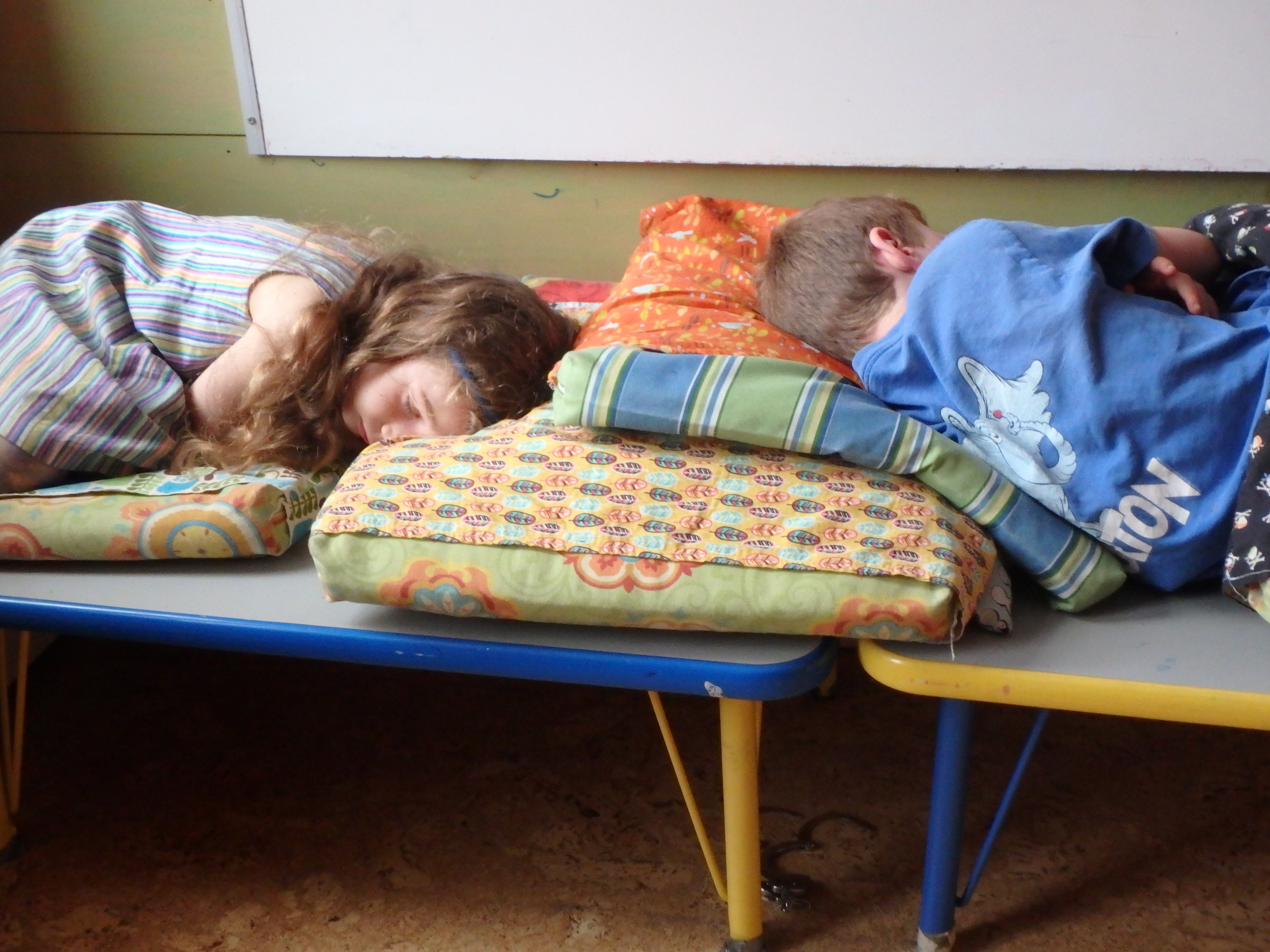 Every now and then a little nap is in order! The work of play and learning and making sense of the world around them can be exhausting for children. Fortunately, we have plenty of cushions for those cat naps whether real or pretend!
No, our roof is not leaking.